MapCo Marketing is a premier multimedia design company! MAPS - WEB - GRAPHICS - PRINTING
We specialize in unique visual communication and effective marketing solutions. We strive to put your company on the "MAP", so to speak, through stunning and eye catching visual arts covering all ends of the creative spectrum... with proven success!
Caricature Maps. Cartoon Maps. Promotional Maps.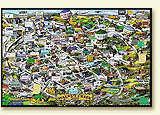 These "eye catching" maps are incredibly fun & mesmerizing and are a successful and proven marketing tool for any business. Let us create a an amazing product for any style of map you require!
Custom Maps -Road & Street Maps - Chamber Maps
MapCo Marketing provides custom maps with any level of detail required. What ever style of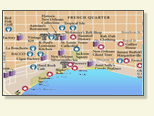 map needed, we can design and produce it for any application or media. No custom mapping project is too large or too small for our staff of professional mapmaker's and geographers.
Introducing DesignCo Marketing - Specializing in Web Development, Graphic Design & Custom Illustration... Actually ANYTHING ART!
MapCo Marketing has created a new addition, not necessarily a new service! For nearly 3 decades we have specialized in creating fantastic web & graphic design work and felt it an essential marketing tool and enhanced SEO to develope a separate site for these specific services.
Visited 1014 times, 1 Visits today