How much do you love your Delta?
Interview with Executive Director of the California Delta Chambers & Visitor's Bureau:
Bill Wells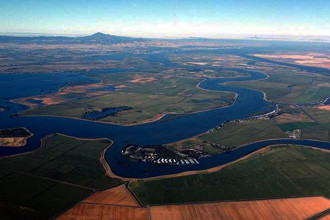 If I donate $35 to $20,000+, where does that money go? How does that help the chamber, and the chamber's mission?
This goes into the general operating fund of the chamber. It is used to promote tourism, local businesses, and to stop outside forces from destroying the Delta.  If a person has a specific project we are working on like signage or a publication that they want to donate to we can accommodate that request also.
What is "the chamber's mission?"
We promote the assets of the California Delta through the combined efforts of local chambers of commerce, visitor bureaus, development associations, businesses, government agencies, and individuals throughout the Delta area.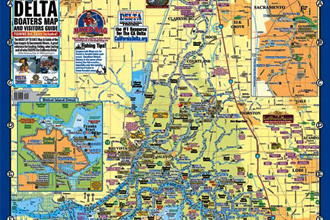 What makes the California Delta Chambers unique from other chamber organizations?
We encompass 37 cities and towns within six counties of the Delta area.  We work with chambers & visitor's bureaus throughout the area.  We are actively involved in many Delta issues including working to stop the government from diverting the Sacramento River around the Delta. Our Board of Directors (BOD) is made up of professional individuals in a variety of businesses around the Delta. Our board members all live and or work in the Delta and have a combined total of over 200 years of local business experience.
How could you help the Delta Chamber if you are not a member?
Seek out announcements, political happenings, local stories and hot topics in our exclusive "Hot off the Press" & "Commodores Corner" blogs.  Stay in contact with your elected representatives to make sure they are supporting Delta interests.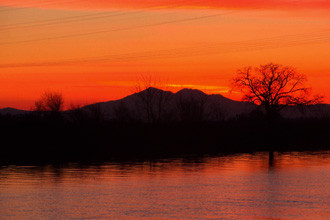 Why is the Delta so important?
The Delta is the geographic heart of California. It is also the heart of the California water system. It is a treasure worth saving and very important to the lifeblood of California. The Delta is known as the richest soil in the entire United States for agriculture.
What does the chamber organization do beyond aiding Delta businesses?
We are active in preserving and protecting the Delta, and we work with all levels of government from local to federal. Our organization is accessible seven days a week through an information line and email service which provide quality information to visitors
What are the issues going on in the Delta today?
We are working to limit water exports from the Delta to a sustainable level including stopping the twin tunnels, and working with government agencies to reduce the impact of invasive plants around the Delta such as water hyacinth.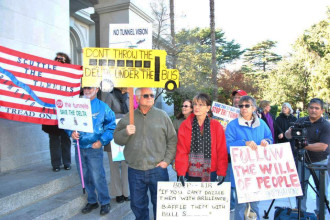 What is the story about the tunnels? How does this affect people's everyday lives in the Delta?
The tunnels are both a costly and unsustainable method to export Delta fresh water to Southern California. This will negatively affect local farms, the recreation industry, legacy towns, and will be a general disaster to the Delta. Imagine the Delta without it's water supply, salt water will backfill from the Bay and farms and plant life will be destroyed, even animal habitat will be destroyed.  The chamber had a seat on the Bay Delta Conservation Plan  (BDCP) public panel.  We worked during the entire two plus year process to provide a voice from the Delta.  We currently work with elected officials at all levels protecting and preserving the Delta.
In the course of a day with Executive Director, Commodore Bill Wells, what do you do involving things outside of  businesses?
I have our office phone forwarded to my cell phone so I can offer quality assistance to all callers. I personally try to answer all emails that come to the chamber. Occasionally I have to forward them to a more knowledgeable person.  I meet with many organizations to promote Delta interests such as The Delta Protection Advisory Committee.  Lately I have been working with the Stockton Worknet to help military veterans find good jobs. There are a large number of government officials and public service organizations that I work with as well.
Support your Delta: Donate Now!
Your donation is an essential part of the movement to help preserve and promote the Delta! We value your participation in aiding the largest chamber organization in the Delta to make it's
voice heard for local Delta businesses as well as for the stunning natural reserves/wildlife that we all know and love. The real question is: How much do you love your Delta?
Kindly choose what kind of donation you would like to make!

You are donating as Associate Member.
You will receive a payment receipt instantly upon completion
You are donating as Anonymous.
You will receive a payment receipt instantly upon completion

You are donating as Corporate.
You will receive a payment receipt instantly upon completion
Our Loyal Delta Family
Whether you are a Booster Member, Corporate Sponsor, or even an Anonymous Donor, we are glad
to welcome you in to the Delta Family! This is our way of saying "Thank-You" to the many gracious
people, companies and organizations that were willing to show us that they truly love the Delta.
Our Booster Member are Delta aficionados, not business related, but are supportive of the aims of Delta Chambers.
---
Beverly Antle
Shawn & Doug Ball
Ralph Banuelos
Gene Beley
Patrick Betson
Vern & Linda Bendsen
Danette Bentz
Angelika Boessl
David & Linda Breninger
David and Gina Brisson
Cindy Brock
Charles Buckerfield
Jim Carr
Karen Chandler
Carol Clemons
William Connor
Dennis & Paula Davis
Kassey Dolan
Jan & Rene Duzac
Carla Embertson
Scott Farquhar
Thom Foulks
Cass Gimbert
Kathy Graham
Sonja Hansler
Richard Hedapohl
Don & Joan Heier
Don & Linda Heisig
Howard Herron
Harold Hutchens
Barbara Jenkins
Bob Jenkins
Kimee Jenkins
Laura Kneppel
Mary Knight
Kim Korth
Hank Lawler
Marguerite Lawry
Debra Learn
Kimberly Lewis
Mike Peretti
Joe & Patti Locicero
Inga & Alvin Machado
Ty & Becky Mellott
Fred McAvoy
Barbara McGinnis
Erica Mims
Lewis Mitchell
Mike Peretti
Michael Pieretti
Randal Pinnel
Richard Powell
Jeff & Tracy Rexford
Don and Nita Rienhart
Cynthia Rivera
Patricia Romero
Tari Samra
Mary Lee Sando
James & Catherine Senior
Dan Schueler
Dave & Clare Spensley
Ada Stack
Arnold Strecker
Susie Van Wagner
Tony & Sharon Wirt
Our Corporate Sponsor are Delta aficionados, not business related, but are supportive of the aims of Delta Chambers.
---