President

Fred Weibel ~ Weibel Vineyards
Email - fred@nullweibel.com
Vice President
Gene Davis ~ Reliable Home Solutions
Email - genedavis@nullRhs4U.com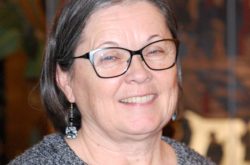 Carol Clarkson ~ Carol A. Clarkson Insurance
Email: carol.clarkson@nullwealthwave.com
Barbara Daly ~ Delta Heartbeat Tours
Email - bdalymsn@nullcitlink.net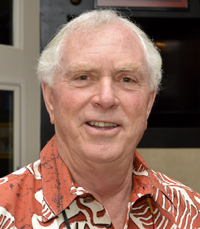 Ron Duckhorn ~ Oxbow Marina
Email-  oxbow1@nullhotmail.com

Blair Hake ~ Ameriprise
Email - blairhake@nullhotmail.com

Roger Hahn ~ LegalShield
Email - roger.legalshield@nullyahoo.com

Ty Mellott– Bay & Delta Yachtsman
Email - tymellott@nullyachtsforsale.com

Colleen Kamerer ~ California Waste Recovery Systems
Email - colleenkamerer@nullcal-waste.com

Executive Director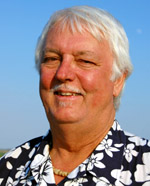 Bill Wells ~ Classic Yacht Association
Email - commodorewells@nullmsn.com
Treasurer
Barbara Daly ~ Delta Heartbeat Tours
Email - bdalymsn@nullcitlink.net
Webmaster
Phone ~ 707-602-7772
Director Of Governmental Affairs

David Breninger ~ Recreational Boaters of California
Email - dbreninger@nullsurewest.net
Associate Members
Our associate members are Delta aficionados, not business related, but are supportive of the aims of Delta Chambers.
---
Brian Barrington
Ralph Banuelos
Gene Beley
David & Linda Breninger
Camille Spicer
Charles Buckerfield
Karen Chandler
Carol Clemons
William Connor
Kassey Dolan
Rick Frisk
Cass Gimbert
Shirley Goodspeed
Tommie Pittman Gray
Sonja Hansler
Richard Hedapohl
Don & Joan Heier
Don & Linda Heisig
Howard Herron
Harold Hutchens
Denise Key
Mary Knight
Kim Korth
Marguerite Lawry
Debra Learn
Kimberly Lewis
Inga & Alvin Machado
Ty & Becky Mellott
Fred McAvoy
James Mills
Richard Powell
Tina Ratto
Don & Nita Rienhart
Cyndy Rivera
Peter & Jackie Robertson
Patricia Romero
Shonda Rountree
Tari Samra
James & Catherine Senior
Dan Schueler
Brian Sherman
Dave & Clare Spensley
Arnold Strecker
Susie Van Wagner
Benefits
Website Listings
Our website gets approximately 400,000 unique visitors per year. We believe our site to be the most visited recreation-oriented Website in the Delta region. Some members linked to us claim they get 80% of their traffic referred to them from this site.
Each member receives a listing on the website (Business Name/Phone/Email/Website Link). We list the members in the most appropriate spot on the website. Some may get listed on more than one page, if appropriate to the topics. We encourage our members to provide a reciprocal link.
Answering Service
Our people answer the phone seven days a week (916-777-4041)  providing information from where to eat or where to stay to where to find a marina or a museum.  We also answer emails seven days a week.  We get inquiries from potential visitors nationwide and indeed, worldwide.
Delta Scuttlebutt Newsletter
The Chamber produces a monthly email newsletter, the "Delta Scuttlebutt." This newsletter is sent out to approximately 7,500 subscribers.  The newsletter contains information about upcoming events, notices, etc., and includes a link to the monthly event calendar.
Delta Travel Guide
The Chamber produces the Delta Travel Guide periodically.  The Guide is a full-color brochure with visitor information about the Delta.  Chamber Members purchase advertising to be placed in the guide.  Approximately 30,000 brochures are published and distributed.  They are distributed at locations throughout the Delta and Northern California including outdoor shows.  They are distributed by mail at no cost to people planning trips to the region.  We have one of the largest distribution networks for promotional literature in Northern California.
Advertising
The Delta Chambers purchases a booth at selected outdoor shows throughout the region. Member brochures are placed in the booth and distributed to attendees of the show. Knowledgeable volunteers staff the booth and provide information about the Delta and Chamber members.
Delta Chamber Member events are published on our website.
Fundraisers
The Delta Chambers conducts one or more major fundraiser events each year.  These events also showcase member businesses.
Events
Member events are listed FREE on our events page, if the member provides the event information. The listing usually includes a telephone contact number and a website link.  Members use the event list form to submit your event info.
Syndicated Events
The event calendar is currently running on approximately 100 websites.  We encourage all members with Websites to do their share to help us promote Delta events by placing our Syndicated Delta Events Calendar on their site. It takes no more than a couple of minutes to set up, and then you are done.
Chamber Mixers
We have a Membership Mixer the second Wednesday of every month at various member locations around the Delta area, 6-7:30 pm. Guests are welcome at our mixers. We encourage you to invite guests.
The mixers give members an opportunity to view the facilities of other member establishments. They also are ideal for networking among members.
Any business  members in the Delta area are eligible to sponsor a mixer. Sometimes it is convenient for 2 or more members to join together to co-sponsor a mixer.
Chamber Staff
The Chamber Board of Directors meets monthly to provide guidance and assistance for business members and to plan events.  Board Members attend meetings which are pertinent to local happenings and issues.  Our board has some of the most successful business people in the Delta as members. Phone and email messages are responded to by the Executive Director.
Our Mission
How much do you love your Delta?
Interview with Executive Director of the California Delta Chambers & Visitor's Bureau:
Bill Wells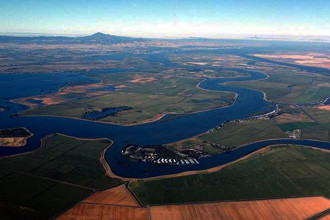 If I donate $35 to $20,000+, where does that money go? How does that help the chamber, and the chamber's mission?
This goes into the general operating fund of the chamber. It is used to promote tourism, local businesses, and to stop outside forces from destroying the Delta.  If a person has a specific project we are working on like signage or a publication that they want to donate to we can accommodate that request also.
What is "the chamber's mission?"
We promote the assets of the California Delta through the combined efforts of local chambers of commerce, visitor bureaus, development associations, businesses, government agencies, and individuals throughout the Delta area.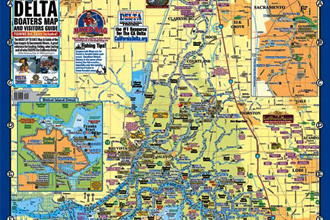 What makes the California Delta Chambers unique from other chamber organizations?
We encompass 37 cities and towns within six counties of the Delta area.  We work with chambers & visitor's bureaus throughout the area.  We are actively involved in many Delta issues including working to stop the government from diverting the Sacramento River around the Delta. Our Board of Directors (BOD) is made up of professional individuals in a variety of businesses around the Delta. Our board members all live and or work in the Delta and have a combined total of over 200 years of local business experience.
How could you help the Delta Chamber if you are not a member?
Seek out announcements, political happenings, local stories and hot topics in our exclusive "Hot off the Press" & "Commodores Corner" blogs.  Stay in contact with your elected representatives to make sure they are supporting Delta interests.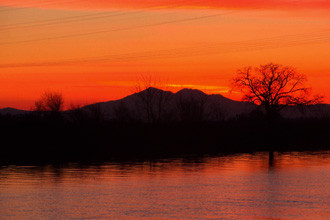 Why is the Delta so important?
The Delta is the geographic heart of California. It is also the heart of the California water system. It is a treasure worth saving and very important to the lifeblood of California. The Delta is known as the richest soil in the entire United States for agriculture.
What does the chamber organization do beyond aiding Delta businesses?
We are active in preserving and protecting the Delta, and we work with all levels of government from local to federal. Our organization is accessible seven days a week through an information line and email service which provide quality information to visitors
What are the issues going on in the Delta today?
We are working to limit water exports from the Delta to a sustainable level including stopping the twin tunnels, and working with government agencies to reduce the impact of invasive plants around the Delta such as water hyacinth.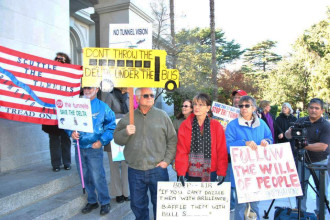 What is the story about the tunnels? How does this affect people's everyday lives in the Delta?
The tunnels are both a costly and unsustainable method to export Delta fresh water to Southern California. This will negatively affect local farms, the recreation industry, legacy towns, and will be a general disaster to the Delta. Imagine the Delta without it's water supply, salt water will backfill from the Bay and farms and plant life will be destroyed, even animal habitat will be destroyed.  The chamber had a seat on the Bay Delta Conservation Plan  (BDCP) public panel.  We worked during the entire two plus year process to provide a voice from the Delta.  We currently work with elected officials at all levels protecting and preserving the Delta.
In the course of a day with Executive Director, Commodore Bill Wells, what do you do involving things outside of  businesses?
I have our office phone forwarded to my cell phone so I can offer quality assistance to all callers. I personally try to answer all emails that come to the chamber. Occasionally I have to forward them to a more knowledgeable person.  I meet with many organizations to promote Delta interests such as The Delta Protection Advisory Committee.  Lately I have been working with the Stockton Worknet to help military veterans find good jobs. There are a large number of government officials and public service organizations that I work with as well.